PROACTIVE STEM CELL BANKING
Available During Your Pet's Spay, Neuter, Or Other Elective Surgery!
Stem cell therapy is one of the most exciting frontiers in medicine today. We have seen great success with a wide variety of degenerative diseases including arthritis and hip dysplasia which commonly appear in animals later in life. But new applications are being studied every day to include chronic kidney disease and stomatitis. In many of these cases, current medical protocols focus on slowing disease progression and reducing the symptoms, but stem cell therapy is radically different because it focuses on regenerating and restoring the damaged tissue.
Typically, this therapy is performed when one of these problems is identified. A sample of abdominal fat is surgically removed and is processed to create your pets own stem cells which can then be injected back into your pet where they are needed most to repair tissue. The main concern is that the risk of anesthetic complications increase as an animal gets older which is usually when these diseases are first diagnosed. For that reason, we encourage collecting stem cells while an animal is young and healthy. This can easily be done during their spay, neuter, or any other elective surgery. These stem cells can then be cryogenically stored until they are needed.
Stem cell banking gives your pet access to the same life changing therapies when they need it but at a fraction of the cost, and with a lower risk of surgery. Stem cell banking also reduces the complications associated with anesthesia and maximizes the vitality, effectiveness, and increased cell yields.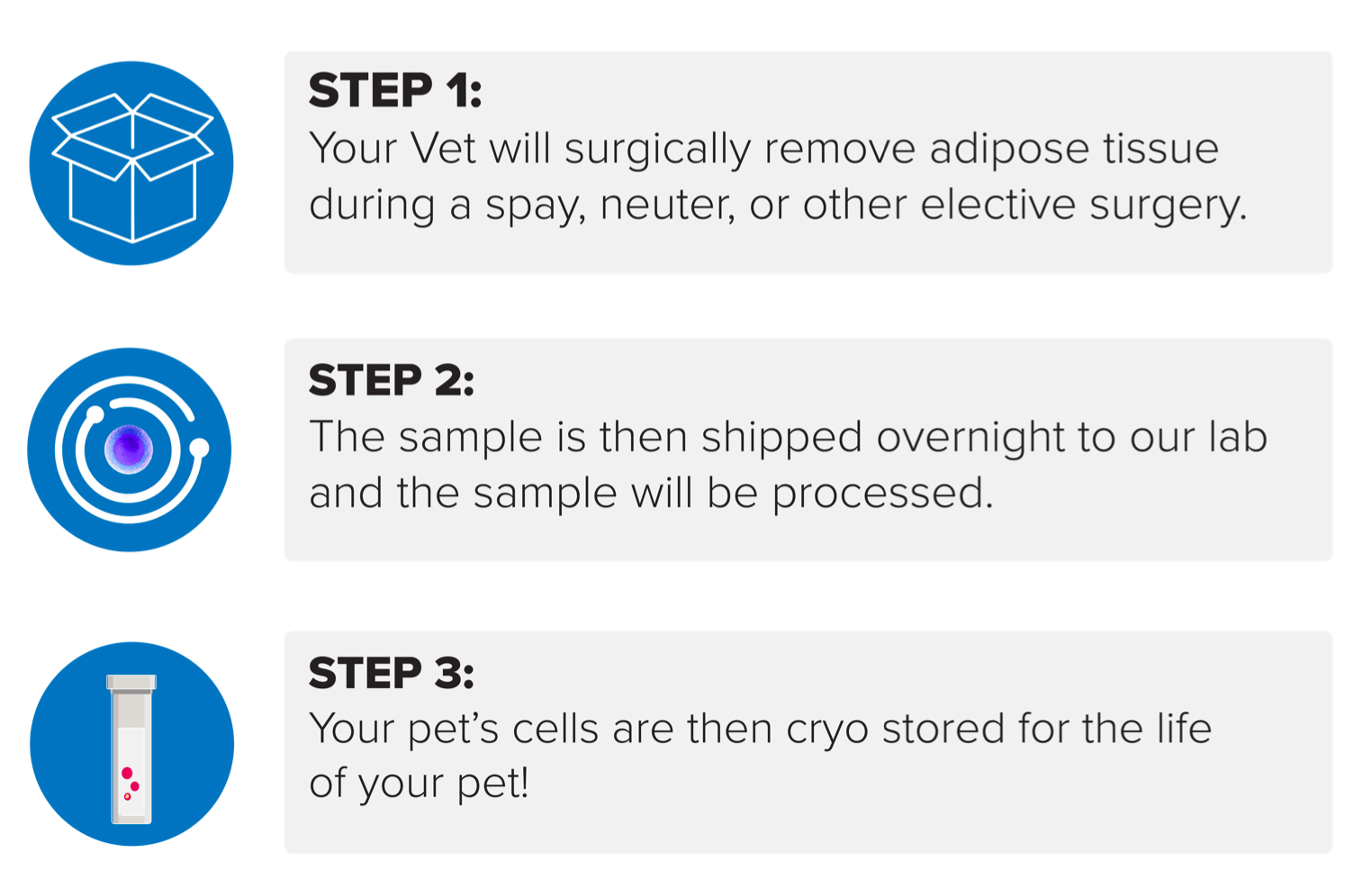 Banking your young pet's cells is the best insurance you can have for the rapidly growing list of diseases being helped by stem cell therapy. Most dogs and cats suffer from diseases and ailments later in life:
✓ Arthritis (25-30%) ✓ Ligament damage ✓ Hip dysplasia ✓ Tendon damage ✓ Joint cartilage damage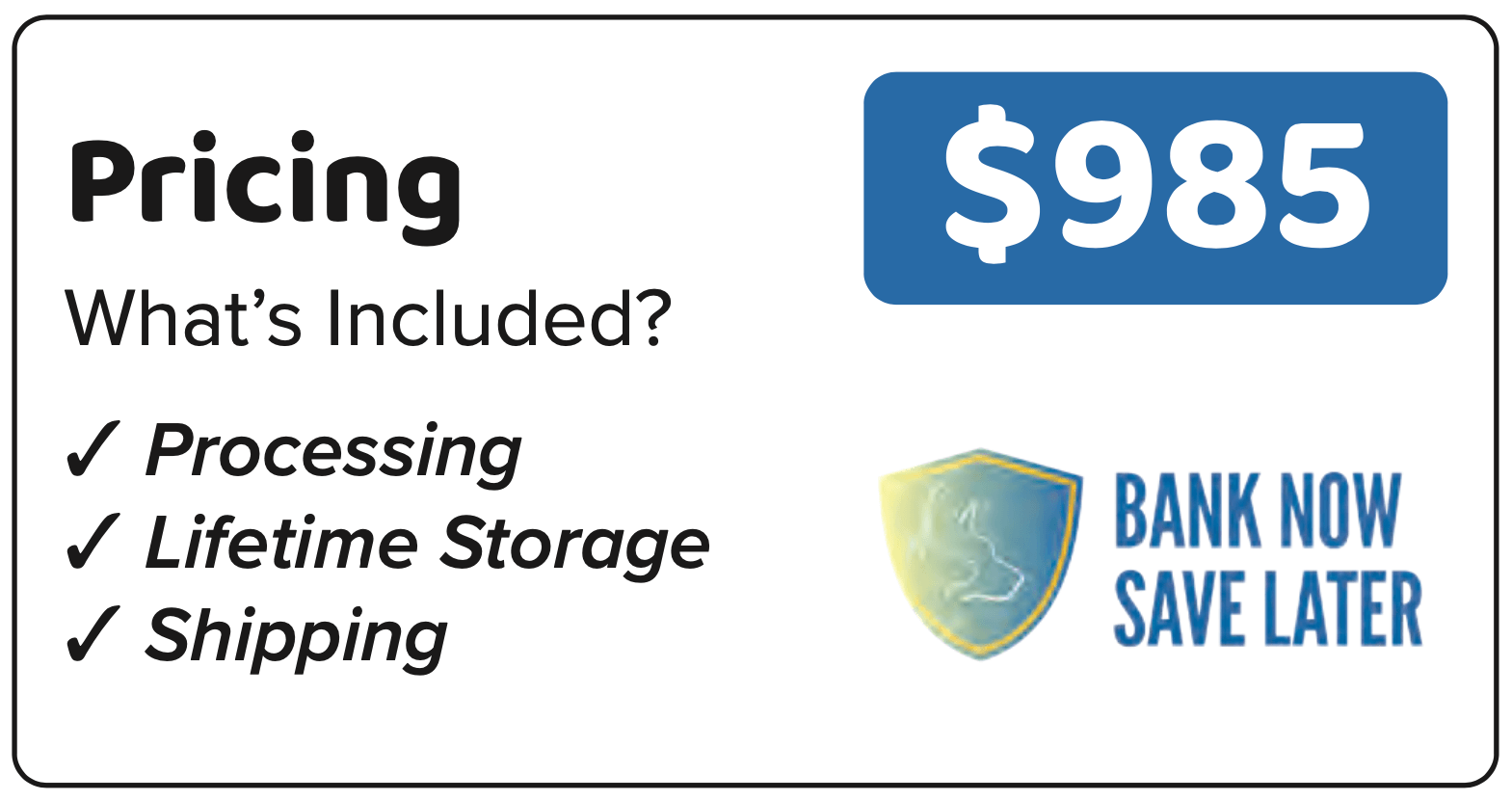 "We banked Jesse's cells during his neuter surgery. There was no increased recovery time involved. When he was three he jumped off a table and injured his cruciate. The cells I stored for Jesse allowed me to treat his injury without major surgery. He couldn't be happier now. EVERY pet owner should know about this!" - Ron, Olivia, & Jessie
Proactive Cell Banking from Ardent Animal Health from Ardent Animal Health on Vimeo.
Contact us today at (570) 421-7738 or [email protected] to learn more.