We want to be able to provide the highest quality of care for your pet at the best value. Our clinic is privately owned and receives no support from charitable organizations, or from the government. Due to that fact, prompt payment must be ensured for us to provide high quality care at the best value. The following financial policies are mandatory.

All services must be paid for at the time of service. We accept cash, Visa, MasterCard, Discover, American Express, Debit Cards, CareCredit and Scratchpay for the amount of the fee only. Personal checks are only accepted for established clients with a multiyear history at the practice.
Financing Options
Smithfield Animal Hospital Partners with Scratchpay and CareCredit to ensure your pet receives the care they need when they need it.
Highlights of Scratchpay and CareCredit financing:
No prepayment penalty
No hidden fees
Determine approval in a few minutes
Checking & accepting your plan option will NOT affect your credit score
Scratchpay offers a variety of different financing options so you can find a plan that meets your needs. Apply here today.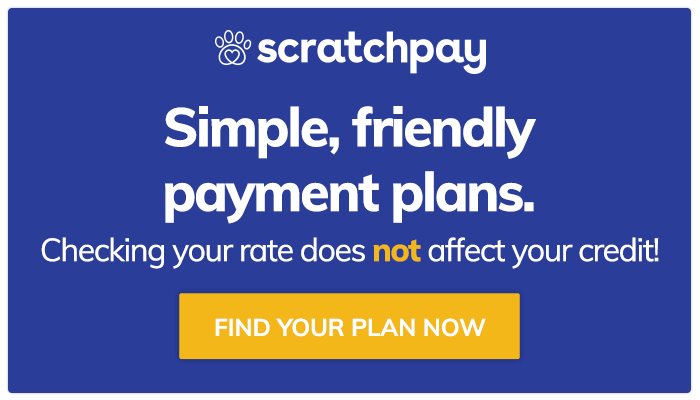 The CareCredit health, wellness, and personal care credit card gives you a convenient, flexible way to pay for care for the whole family—including pets! With everyday promotional financing for purchases of $200 or more, you can pay over time with convenient monthly payments. See if you prequalify with no impact to your credit score.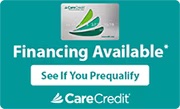 Surgical or Anesthetic Procedures
Surgical or anesthetic procedures require a $200 deposit at the time of scheduling. This deposit is fully refundable in the form of an account credit if the procedure is cancelled or rescheduled prior to 1 week from the procedure. A minimum of 50% of the treatment plan may be required as a deposit at the time of admission for all major surgery/hospitalization. The balance of the account is due in full at the pet's discharge.
Pet Insurance
Our preferred pet insurance providers are Trupanion and ASPCA.
Emergencies
Emergency cases may require a minimum of $500 deposit at the time of admission in order for intensive care therapy to be initiated.